Career at CJE St-Laurent
You wish to make a difference in your community and to be part of CJE St-Laurent's team. Here is the position to fill!
You wish to make a difference in your community and to be part of CJE St-Laurent's team. Here is the position to fill!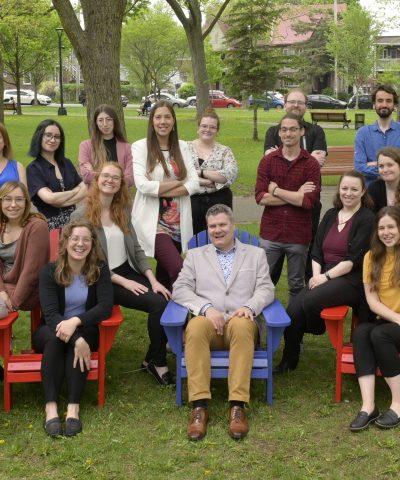 Be part of our team
If you are interested in a job at CJE St-Laurent, apply for one of the available position. If not, if no available position matches your skills, send them to us spontaneously.
Le Carrefour jeunesse emploi Saint-Laurent recherche actuellement un.e intervenant.e/ animateur.rice socioprofessionnel.le qui a envie de guider nos
jeunes vers un avenir socioprofessionnel éclairé..
Est-ce que vous souhaitez :
• Intervenir sur les besoins, les obstacles et les actions à entreprendre pour favoriser la persévérance scolaire, l'employabilité et l'autonomie personnelle et sociale des jeunes adultes et adolescents?
• Accompagner vers les ressources et soutenir la clientèle dans toutes les démarches nécessaires afin de résoudre des problématiques pouvant nuire à son insertion
socioprofessionnelle et à la réussite éducative ?
• Animer des activités au CJE, dans les écoles, et les organismes entre autres sur la connaissance de soi, les habitudes de vie, les relations interpersonnelles, les
stratégies d'apprentissage, l'employabilité, etc. ?
• Développer et maintenir des liens étroits avec les différents partenaires du milieu (écoles, organisations communautaires et institutionnelles) ?
• Concevoir, accompagner et intervenir auprès de la clientèle dans le cadre de projets qui permettent aux jeunes de vivre des expériences concrètes et positives
dans leur communauté ?
Est-ce que vous cherchez un milieu de travail avec les avantages suivants ?
• Un salaire compétitif, à partir de 25,78$/h ou plus selon votre expérience
• Accès à une assurance collective et un régime de retraite;
• Un congé des fêtes équivalent à deux semaines;
• Les vendredis après-midi libres;
• Un poste à temps plein, 35h par semaine;
• Et évidemment une équipe de travail pour qui la solidarité, le respect et le positivisme sont des valeurs non négociables.
Est-ce que vous souhaitez mettre à profit les acquis et les aptitudes suivants ?
• Vos études collégiales ou universitaires dans le domaine de la relation d'aide;
• Votre capacité à communiquer autant en individuel que devant un groupe;
• Votre capacité à communiquer en français et idéalement en anglais;
• Votre sens de l'initiative, votre rigueur professionnelle ainsi que votre créativité.
Est-ce vous avez répondu par l'affirmative à toutes ses questions ? Ne cherchez plus ! Postulez le plus rapidement possible ou avant le lundi 3 juillet 2023 au courriel suivant : [email protected]
Seules les personnes retenues pour une entrevue seront avisées
About the CJE St-Laurent
The CJE St-Laurent has a multidisciplinary team for which solidarity, respect and positivity are very important values.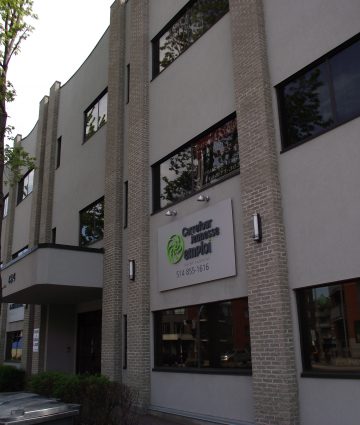 Social advantages
A competitive salary based on experience
Collective insurance
A pension plan to which the employer will contribute to 8% of your salary
Many holidays and vacations
Two weeks holiday break
Free Friday afternoon
A full/part time position, based on your preference